Welcome To Betta Australis!
Welcome to the launch of our new club website. Please feel free to have a look around. In the coming weeks, we will be adding plenty of new content from tail types through to wild betta species.
Please feel free to This email address is being protected from spambots. You need JavaScript enabled to view it. to tell us what you think!
---
Next Meeting
May 21st 7:30pm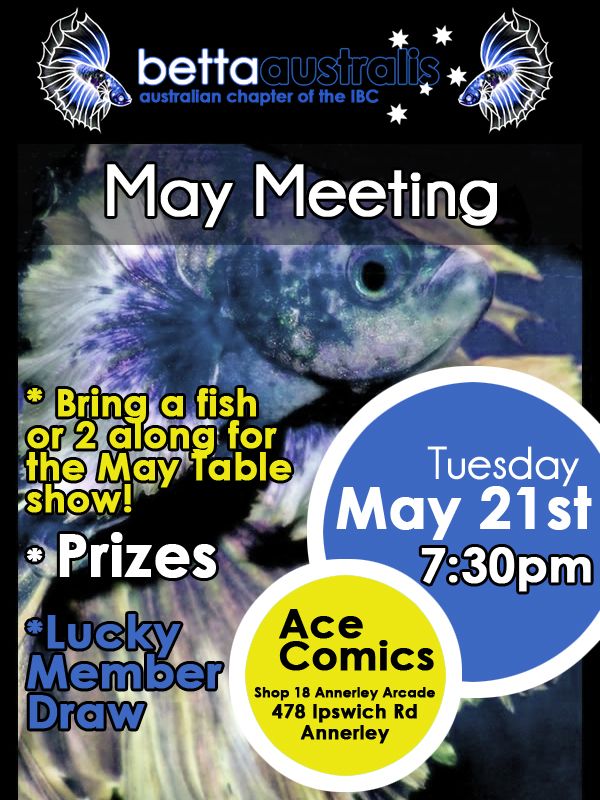 Ace Comics
Shop 18 (Downstairs) Annerley Arcade
478 Ipswich Road
Annerley QLD 4103
---
---
IBC Elections
Attn all Area 6 members - please have your say in this year's elections. Please carefully read the candidate's platforms and think about who is going to best represent Area 6!
The International Betta Congress are electing a new management committee and we hope that you will claim your right to vote and have a say on the future of the IBC. Look at the list of candidates and what their platforms are. Look at who is willing to develop and expand Area 6 (our region.) Let's have our say!
Candidates Platforms can be found on the IBC website, or in the latest issue of flare.
Election Ballot Forms can be found on the top left corner of the IBC website (www.ibcbettas.org)
Cheers
Jarrod (Treasurer & acting secretary, Betta Australis)
---
Caboolture Show 2013
The Caboolture Show will be held this year on June 7th - 9th at the Caboolture Showgrounds.
We have been given a generous 100 spaces to show Bettas this year (we had 40 spaces in 2012.) You don't need to be a Betta Australis member to show your fish. Jarrod Nielsen has offered to accept any interstate entries for the show. He will care for and transport your Bettas to and from the show and arrange shipping back to you (at your expense.) He can be contacted via email: This email address is being protected from spambots. You need JavaScript enabled to view it.
Entries are only $2 each! Why not fill out an entry form today!
Entries Close 10pm Friday May 24th.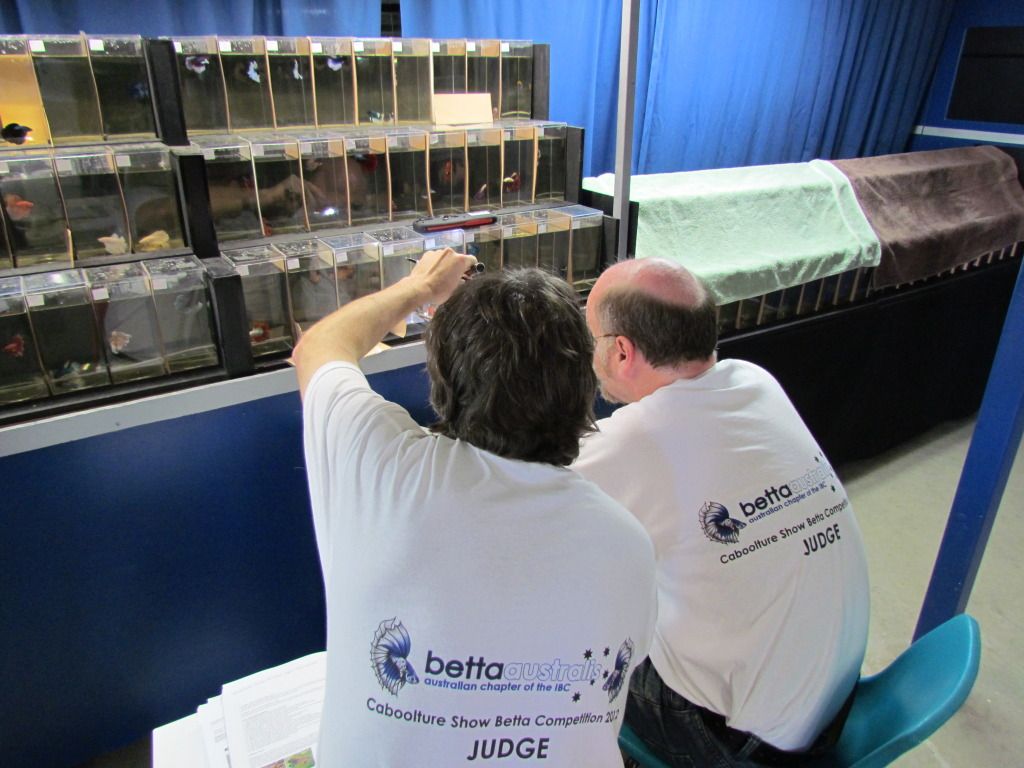 ---
Betta Australis May Table Show
Hope you have some stunning Bettas ready to show off at our second table show of the year! Bring a fish and bring a friend to our May meeting on May 21st.

Great prizes, great company and great muffins


More info in the May newsletter and future website updates!!!
---